The Office of Evangelization and Family Life Ministries of the Archdiocese of Denver is pleased to offer our curriculum to assist parishes with formation for restoring the order of the sacraments of initiation. This two year program leads students through Salvation History, Reconciliation, Confirmation, and the Eucharist.
Saints Among Us
A Sacramental Preparation Curriculum to encounter God more fully when receiving the sacraments
Saints Among Us, a two-year curriculum, prepares students for the reception of the sacraments of First Reconciliation, Confirmation and First Communion. This curriculum is designed not only to impart the necessary content of the faith to students, but also seeks to form their hearts as they prepare for these sacraments. It does so by drawing students to the divine Persons of the Holy Trinity. Children listen to the Word of God, learn other forms of prayer, and by this relate the content to their lives both in the classroom and at home. This curriculum supports the implementation of the Restored Order of the Sacraments of Initiation in the Archdiocese of Denver. Although these lessons are written with second and third graders in mind it can be adapted and used with older children.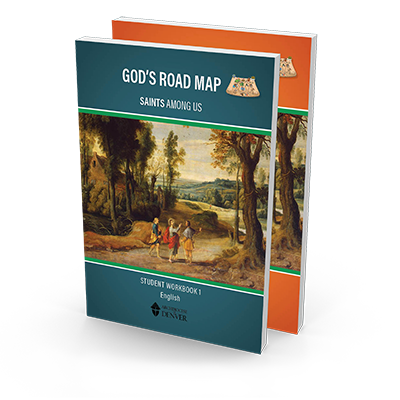 Book One "Roadmap to Heaven" places the students and the sacraments they will receive within the story of Salvation History. It includes figures such as Adam and Eve, Noah, Abraham, Moses, and David. It presents the life of Jesus as the fulfillment of these figures and shows how He founded the Church. It teaches students how Salvation History is their story too.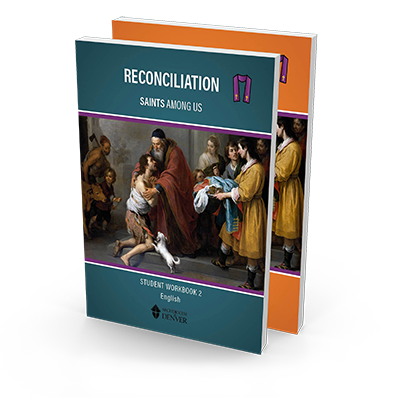 Book Two "Reconciliation" focuses on the sacrament of Reconciliation and how to receive it properly. It also connects the sacrament with the Ten Commandments and the Parables of Jesus. Parables such as the Lost Sheep and the Prodigal Son, along with the Beatitudes, show how the commandments are ordered toward a loving relationship with God.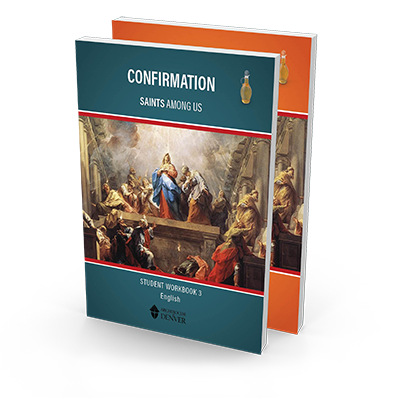 Book Three "Confirmation" focuses on the sacrament of Confirmation. It examines how Confirmation completes Baptism, helps us to relate to the Holy Trinity, and how it invites the Holy Spirit to guide our lives. It looks at the Gifts and Fruits of the Holy Spirit in detail and considers the importance of the Laying on of Hands and Anointing in the Rite of Confirmation.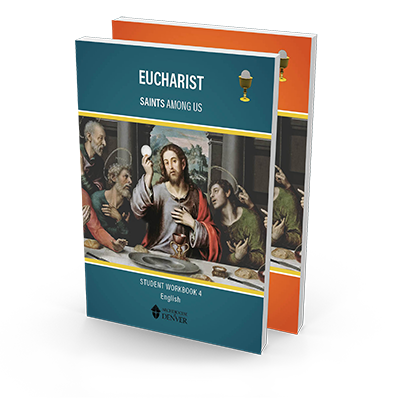 Book Four "Eucharist" focuses on the Eucharist as the culmination of the Sacraments of Initiation and the source and summit of the Catholic faith. We will learn about Jesus' true presence in the Eucharist, how to adore Jesus in the Blessed Sacrament, and how to receive Communion with prayer and love.
Student workbooks for Saints Among Us are available in English or Bilingual English/Spanish editions. Teacher books are available in English or Spanish.
Please call 303-715-3252 for more information about the curriculum.